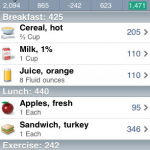 We know a great deal about health and wellness these days, and public health administrators are aware that there is a great deal of good that comes out of a healthier populace. If you are interested in your own health, it is possible to get helpful hints for improving your health, as well as keep track of your progress, using popular mobile devices. One of the most interesting devices that has the potential to impact individual and public health is the iPad.
Apple's iPad is quite popular, and it provides numerous tools that can help you maintain a healthier lifestyle. Apps are generally inexpensive, and they can provide you with ideas for workouts, information on the food that you eat, and even help you monitor your health outcomes. If you are interested in living a better lifestyle, here are 20 of the top iPad apps that can help keep you healthy and fit:

Exercise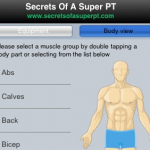 Physical fitness is an important part of a healthy lifestyle. There are iPad apps that provide you with helpful hints for exercise programs, how to burn calories, and even for tracking the distance you run on your morning jog.
Nutrition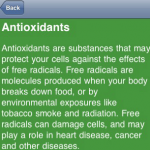 Healthy eating habits are essential for better living. If you are interested in a healthy lifestyle, it is vital that you get the proper nutrition. The iPad is compatible with apps that can help you learn about better eating, as well as get access to the latest nutrition data.
Mind/Emotion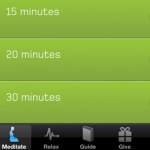 How you feel in general can be a part of your health. A healthy mind and emotions that are in balance can be an important part of healthy living. This includes reducing stress, as well as engaging in activities that can help you keep your mind sharp.